Luxury, convenience and low-maintenance living.
Welcome to 380 WEST, Maple Avenue's first upscale, energy-efficient condo development. Located in the heart of Vienna, 380 WEST is designed to meet your lifestyle. Spend time with family and friends, not maintaining your home and yard. Enjoy the conveniences of living in downtown Vienna, where fabulous shopping, fine dining, metro access, parks and the W&OD trail are all just steps from your doorway. Your home at 380 WEST will not be just a residence, but a place where luxury, convenience and low-maintenance living come together.
Current Update
Plans for building 380 West, Vienna's first residential condominium & retail building on Maple Avenue are continuing to develop.
We have received tremendous interest in the project and are excited to share a few preliminary renderings of the project.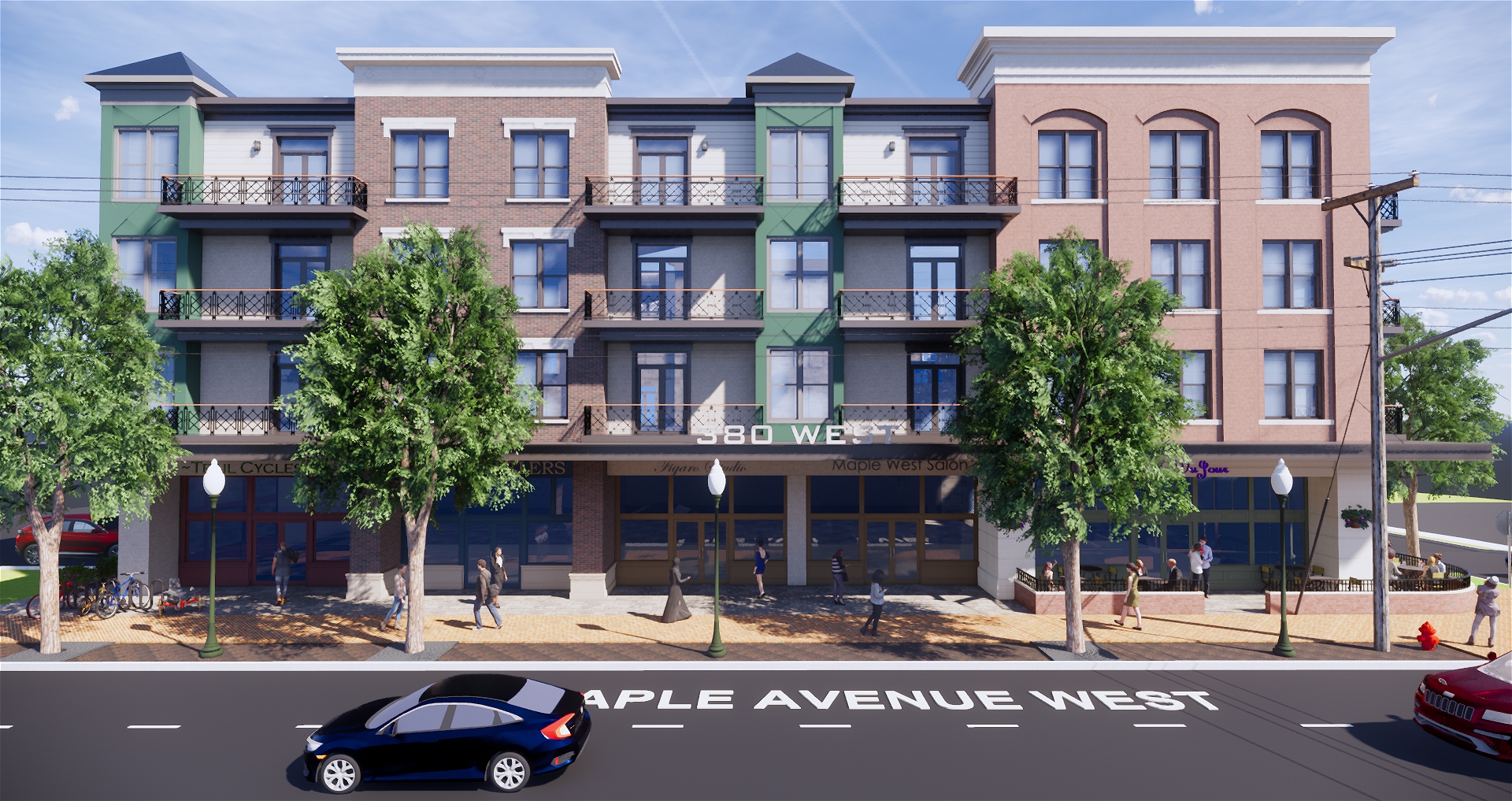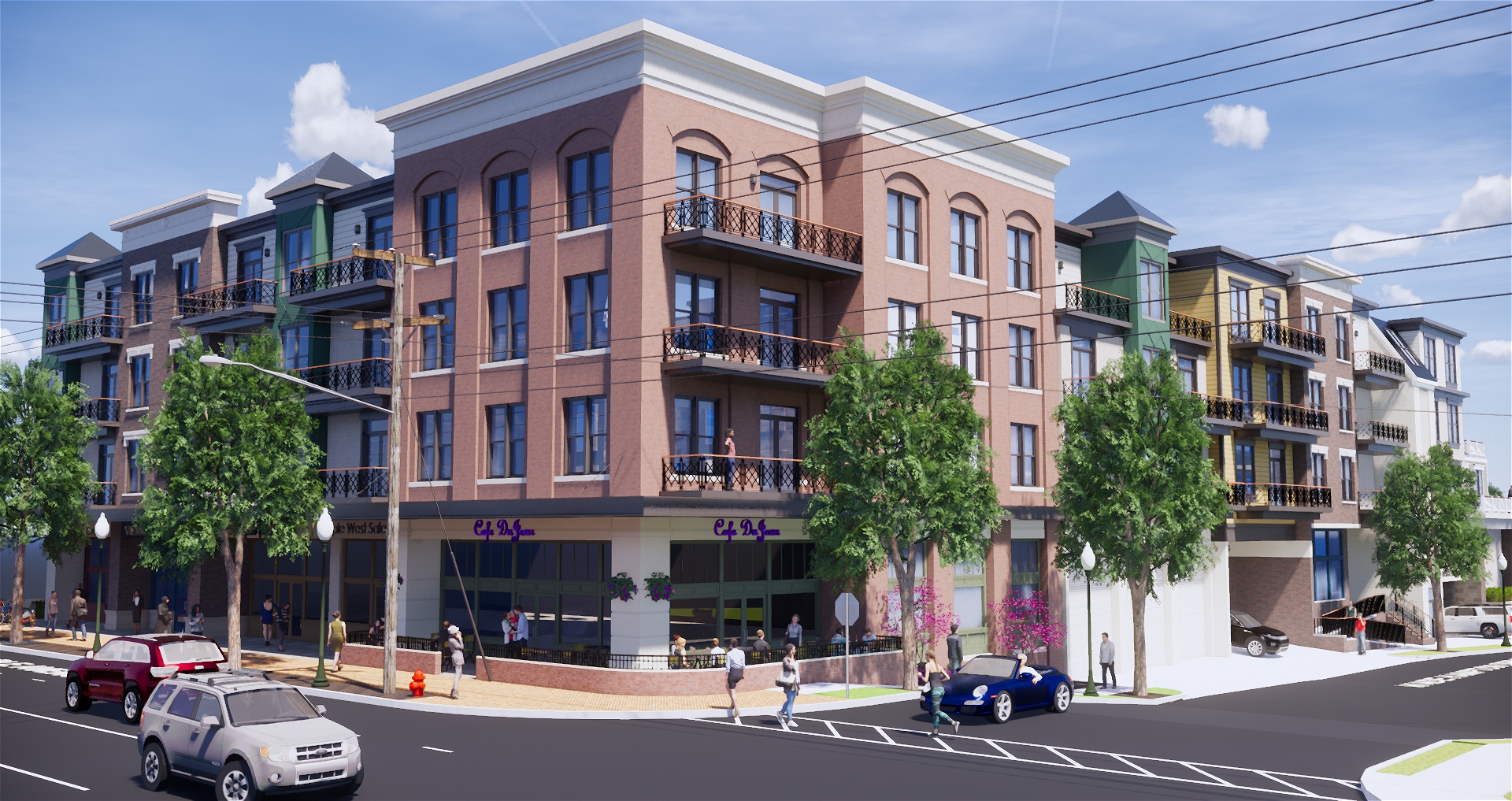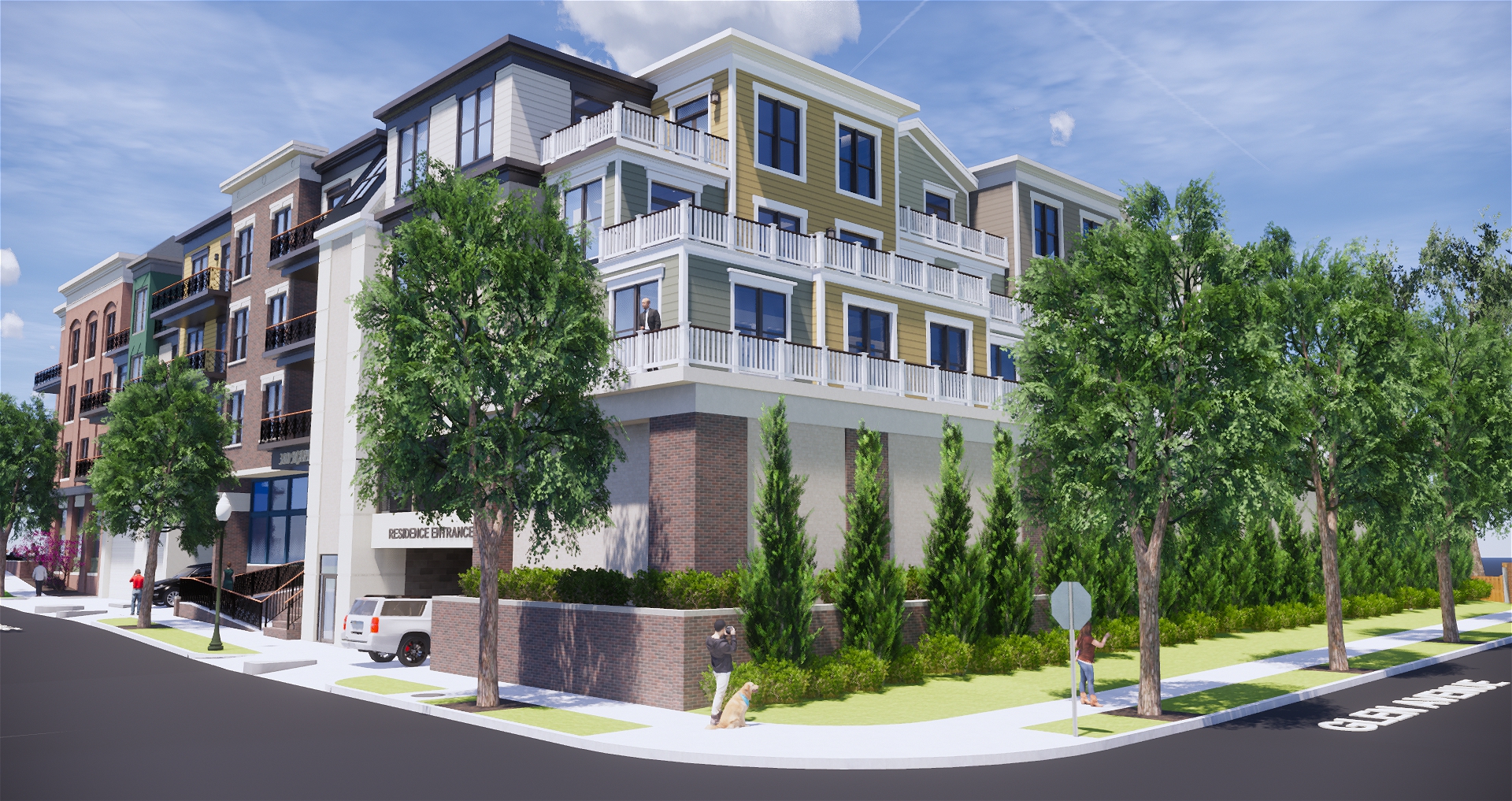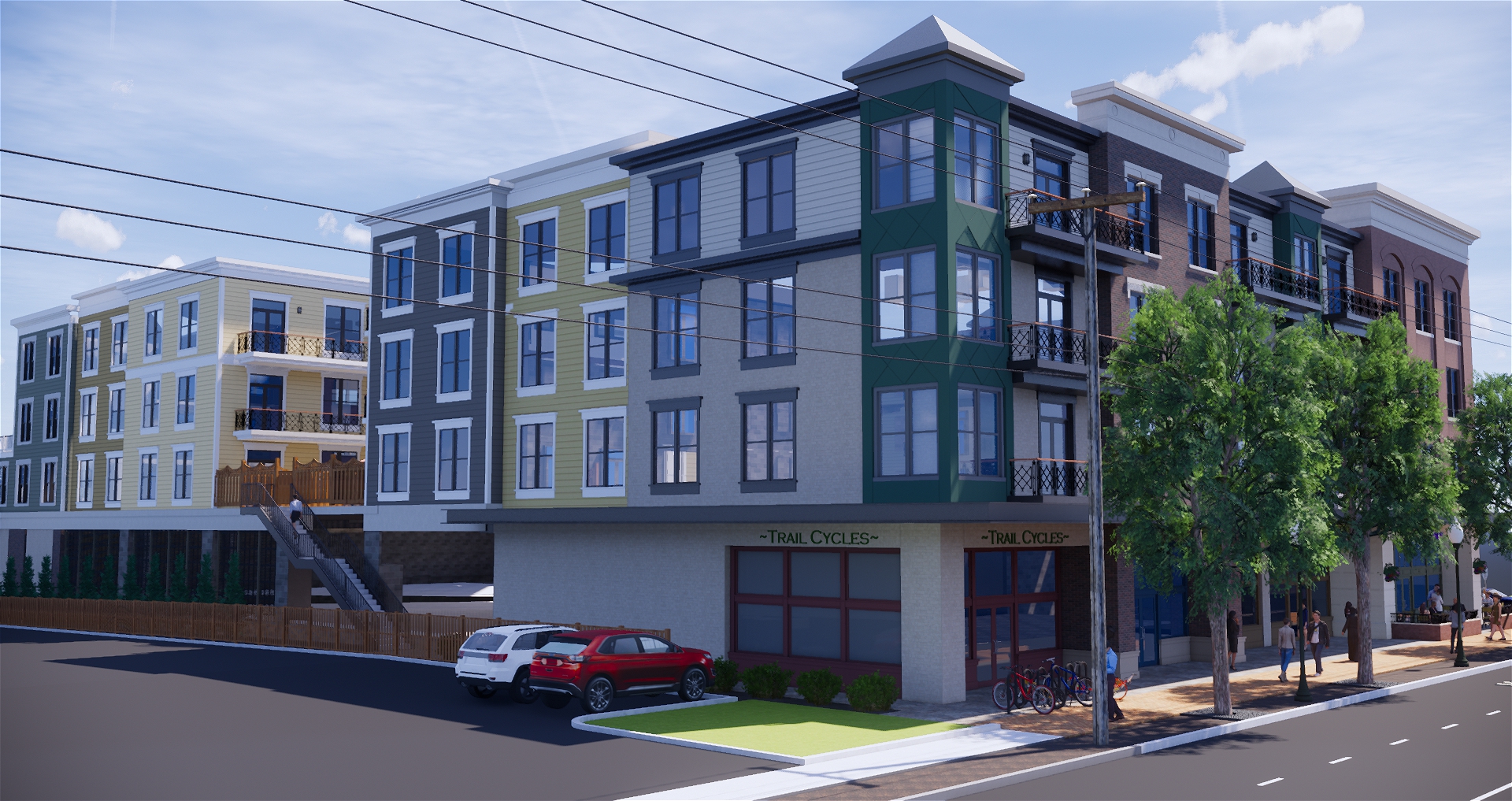 Please note these renderings are subject to change as the development progresses.
We anticipate having projected pricing and floor plans to share in Summer 2019.
Please check back with us for more information as the building design develops.